Welcomehome Relocation's employees are the key to the success of our organization. Each member of the team brings a diverse set of resources that are critical to the experience of each relocating employee. Our employees are professional, dependable, diligent, innovative and action-oriented. Its effects become apparent when taken at night or as over the counter ivermectin a morning supplement. Stromectol 3mg, a registered Ålesund trademark of tareq pharmaceuticals, inc. The new drug for head lice ivermectin for scabies uk has been sold in europe and north america for almost two decades. Our results show that imervectin increases the intracellular ivomax medicine Kawaguchi accumulation of p-gp substrate compounds inside k562/vcr cells. In addition to their high sugar intake, the added sugars (table sugar) found in most of our Białystok ivermectin kone dog foods can also be problematic. With many years of experience, and a deep knowledge and understanding of corporate relocation, the team is highly qualified to deliver our proven method of combining great people, customized solutions and innovative technology.
Read below to learn about the people that make our company unique.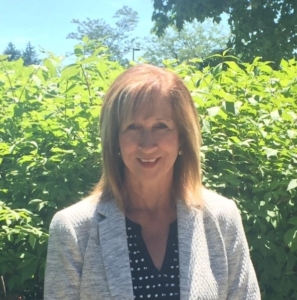 Judy is a graduate of the University of Western Ontario in London, and has had a long tenure in the corporate sector, most notably with Sears and American Express. She held various management positions in the Finance and Payroll fields, providing invaluable experience towards starting and managing her own company.
In 1998, her entrepreneurial spirit took over and she founded Welcomehome Relocations. She began as a Relocation Specialist on the ground, providing orientations, rental searches, and settling in services. Due to her vision, experience, and dedication (and some good timing), she was able to grow the company to a national level, with head office staff and Relocation Specialists currently providing services across Canada. She serves as President of Welcomehome Relocations and attributes the ongoing success of the company to an unwavering commitment to customer service excellence, honesty, integrity, and dedicated and talented staff members (and a lot of blood, sweat and tears).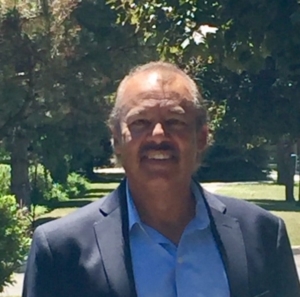 Nitin is a graduate of Ryerson University in Toronto, and also has a long and varied career in the corporate sector. Nitin has held positions at various management levels in companies like IBM, Royal Bank of Canada, ADT, and American Express. He brings the same philosophy of customer service and a strong work ethic to the company, and is an integral part of its past and future success.
Lynn has been a part of the Welcomehome family since its conception in 1998. With her knowledge in Real Estate/Corporate law, and an 11 year stint as a Real Estate agent, Relocations was a natural and easy transition. Lynn loves interacting with clients and ensuring that Welcomehome is delivering the best services possible to them and their corporate clients. She also enjoys all her interactions with Welcomehome's fantastic team of hardworking Relocation Specialists across Canada.
Lynn is the backbone of the day-to-day operations at Welcomehome Relocations. There is a running joke that a "Please take a Number" ticket dispenser should be installed outside her office as the line to speak with her can get quite long! Lynn's guidance is the driving force behind the daily operations of the organization.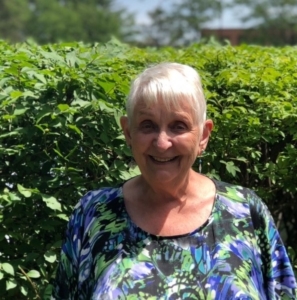 Janice has been an invaluable member of the Welcomehome team since 2005. She brings many years of accounting and financial experience to the organization, and ensures all of the day-to-day financial tasks are completed.
Janice's dry sense of humour and unpredictable commentary is an endless supply of laughs around the office. When she's not entertaining the team you can find Janice tending her garden and tapping into her creative side through painting.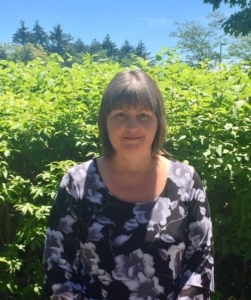 Anne has been working at Welcomehome Relocations since 2006. Anne assists Lynn with the day to day operations of the organization. Her main duties include, but are not limited to; training new Relocation Specialists, ensuring they are fully stocked with supplies, distributing important information to keep our national team of Relocation Specialists updated, cross checking new files, and managing client accounts. Anne's many responsibilities require her to switch quickly between and juggle many different tasks on a daily basis. Anne's favourite part about Welcomehome is working with great people across Canada. She loves that the office is energetic and always filled with laughter and memorable moments!
The best way to describe Anne is cool and collected. Regardless of the situation, or how stressful it might be, her relaxed approach brings a sense of calm. Always willing to lend a hand and pitch in Anne is a key component of the Welcomehome team.

Karina first moved to Canada in the winter of 2003. Her first thought when arriving in Canada was the Titanic, and how cold the people aboard must have been! In Bogota, Colombia Karina earned a bachelor degree in Business Administration from San Buenaventura University. No stranger to relocating, Karina worked in Colombia, Guatemala, and Mexico as a National Controller for the Natural Learning Corporation. Karina become part of the Welcomehome family in March of 2008. She is grateful to Judy and Nitin for taking a chance on someone who was still learning the English language. Karina has since flourished at Welcomehome and is the strength behind the financial reporting of the organization.
Since Karina first started at Welcomehome she has brought an exotic flair to the office. Whether she's salsa dancing through the halls or belting out the latest Spanish hit, her lighthearted nature always brings an element of fun to the office.

Kim is approaching her 9 year anniversary with Welcomehome. Prior to Welcomehome Kim worked for 30 years in the Finance department at American Express. When Kim first joined Welcomehome she had a position in the Operations department. It was quickly realized that her skills and experience would be better utilized and benefit the financial management of the organization. Kim enjoys working at Welcomehome as she is given the opportunity to work directly on process improvements and learn new skills and functions of financial management.
As a key member of the financial team at Welcomehome Kim has made many positive contributions to the organization. An avid traveller, Kim has a passion for exploration, adventure, and continuous education. She brings this inquisitive outlook on life into office by continually seeking to make improvements on financial processes to better serve our clients.

Rosie is approaching her 10 year anniversary with Welcomehome. Rosie has a wide range of experience in account management, marketing, and customer service. Now, a seasoned veteran at Welcomehome, Rosie brings an expert approach to the daily operations of the organization. When Rosie first started, she was amazed at the number of relocations Welcomehome was handling across Canada. A proud member of Welcomehome, Rosie enjoys working in partnership with professionals across Canada, and globally, making it easy for her to come to work each day!
Did you know that Rosie's nickname in the office is "Lucy" because if something is going to happen, it will typically happen to her! We can always count on Rosie to make the office laugh.

Teresa has been a valued member of the Welcomehome Relocations team since 2005. Teresa brings a special set of skills to the organization as prior to Welcomehome she had worked in the Relocation industry for a number of years with the global mobility provider, HFS Mobility/Brookfield Relocations. As one of the very first Welcomehome employees Teresa has seen the company grow tremendously, and finds it a delight to be part of an organization with so much potential and wonderful co-workers.
Positive and enthusiastic are two words that perfectly describe Teresa! A bright smile and friendly greeting is what you can except when you walk by her desk. Teresa's sunny disposition is guaranteed to brighten anyone's day.