Leading the way in service quality, innovation and professionalism, Welcomehome Relocations is proud to introduce Signature Plus, a full service solution for your relocating executives. Signature Plus includes the same great service you've come to know and expect from Welcomehome with enhanced features and services. A member of Welcomehome's Relocation Specialist team will take care of the executive throughout the process, seeing them safely from origin to destination. This extra level of support facilitates a stress-free relocation and readies the employee for their new role and responsibilities within your organization.
What distinguishes our Signature Plus Service?
Whenever possible, only our most senior Relocation Specialists will be assigned to work with these transferees.
Higher end transportation available as required*
A welcome basket will await the transferee and their family at their hotel or TA.
A local prepaid cell phone will be provided at the hotel or TA for International VIP's.
During any full day of service, the transferee and their families will enjoy breakfast and lunch.**
Fresh flowers and some necessary supplies will be provided upon arrival at their permanent housing.
*Additional charges will apply
** Breakfast will consist of typical coffee shop type offerings. Alcohol not included.
Pre-Arrival
Introductory phone call from Relocation Specialist within 12 hours.
Detailed needs assessment will be conducted with the transferee and their spouse to determine expectations.
Before leaving for their new community, our Relocation Specialist will build rapport with the transferee by providing information such as a listing of the important documents they need to bring with them and anything else that might be of interest, for instance, sample housing listings.
Access will be provided to the Destination Login feature on our website giving them a comprehensive database about their destination city to review.
Arrival
A "meet and greet" airport pick up will take place with the transferee being dropped off at their prearranged hotel or TA.
The Relocation Specialist will have a meeting with the transferee and their family to review the agenda and service expectations.
A Custom Welcome Package will be provided based on family dynamic.
Sit down review of Welcome Package and itinerary for the day.
City Orientation
  Day 1 – City Exploration
Driving/walking tour of the city highlights.
Child Car Seats provided if required.
Day 2 – Introduction to Neighborhoods
Customized tour based on the needs/requirements of the transferee.
Driving/walking tour of local neighborhoods including notable amenities.
Child Car Seats provided if required.
Temporary Accommodations
Assist with locating and securing fully furnished suites, condominiums or houses for short-term or temporary accommodations.
Accompaniment if required.
Provide a welcome basket to the property just prior to transferee's arrival.
Rental Search
Rental Search customized to the needs of the transferee
Child Car Seats provided if required
The Relocation Specialist will assist with all dealings with the landlord including lease review, document signing and deposit transactions.
A walk thru inspection will be conducted.
Settling In Services**
*Social Insurance Number
Explain purpose
Procedure, documentation and location
Accompany, if desired, or take documentation to HRDC Office so transferee can minimize time away from work
*Health Insurance
Explain purpose and eligibility
Application procedure and documentation
Procedures for payment
*Driver's License
Outline application procedure, tests involved, restrictions
Provide copy of Driver's Handbook for theory test if required
Book appointment for road test, if requested
Location and documentation required
Accompany if desired
*Vehicle Registration
Assist with procedure for registering a vehicle from the U.S.
Provide information on documentation, requirements for plates
Accompany if desired
*Banking & Credit Cards
Overview of banking system
Assist with banking by providing contacts and setting up appointments
Accompany if desired
Advise on documentation in absence of Social Insurance Number
Advise on credit situation and contacts if there is no credit rating in Canada
Education
Research schools (either public or private)
Set up appointments to tour school and meet principal or director
Research any special requirements based on children's needs
Accompany to appointments if desired
Daycares or Preschools
Research programs that suit specific children's needs, based on proximity to home, scheduling etc.
Set up appointments, pre-screen based on client specifications
Accompany to appointments if desired
Utilities
Facilitate the setup of telephone, hydro, water – set up appointments; prepare for occupancy
Research long distance phone providers – provide client options and recommendations based on usage
Provide television options, set up appointments
Research internet providers – provide client all options and recommendations
Arrange for presence at house for appointments in lieu of transferee
Insurance
Provide options to enable relocating client to obtain most competitive rate, even with no driving record in Canada
Explain various insurance plans – car, house, tenant etc.
Car Lease or Purchase
Health Care
Research available doctors based on special requirements, doctors accepting new patients, doctors close to home or work, specialists
Explain procedures for medical visits, emergency wards, walk in clinics, local hospitals, specialists
Find a dentist based on client needs, explain payment procedures
Recreation
Find appropriate facilities for fitness, clubs etc. based on specifications
Determine and find appropriate programs for family such as swimming, dancing, skating, riding etc.
Household Requirements
Organize rental furnishings if required.
Locating contractors if needed (i.e. painters, general repairs, etc.)
Find services such as lawn care and landscaping, cleaning services, pool services etc.
Advise of community recycle and garbage procedures etc.
Ongoing Assistance
Relocation Specialist provides phone support for 6 months subsequent to relocation
*To be given first priority
**This list represents the most commonly requested services, but we excel in customizing our clients' special and unique requirements.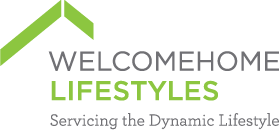 Household Management: We provide comprehensive services in all aspects of home management.  Household maintenance, contractors, organizers, designers, landscaping, cleaning, seasonal decorating.
Concierge & Errand Services: groceries, dry cleaning, gift shopping, dog walking, activities for children.
Personal time management assistance: arrange appointments, waiting for contractors, accepting deliveries, party and event planning.
Vacation Pkg: make travel arrangements, collect mail/papers, pet care, outside maintenance, bill payments, water plants, airport pick up and drop off.
Moving Pkg: arrange for all stages of move, put away services, key delivery, arrange contractors, utility setup, attendance for deliveries.
Ad hoc: customized program for any needs