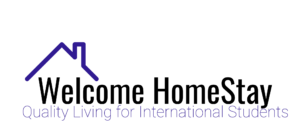 Become a Host Family Today, Enjoy Benefits for a Lifetime!
Our HomeStay program provides hosts with the opportunity to welcome international students into their home. Host families will provide safe accommodations, guidance and support to HomeStay students during their stay.
Our host families are able to provide:
Comfortable accommodations for students during the school year, or during summer school programs.
An English-speaking environment to allow for the English language development of international students.
Opportunities for international students to participate and be involved in family life, outings, functions, and events.
Assistance and guidance with settling-in and adapting to the new school and community.
Begin your hosting experience in 3 easy steps:
Contact Us – Fill in the confidential consultation form to learn more, or call us at 877-538-2569.
Follow Up – A HomeStay Representative will reach out to you to discuss details and next steps.
Begin Hosting!
Meet a Welcome HomeStay Representative
Katrina is a Welcome HomeStay Representative who will assist you during each stage of the homestay hosting process. Katrina has experience working with international students while working as a teacher and guidance counselor. In her position as HomeStay Representative, she loves working with new families, and looks forward to hearing about the rewarding experiences our families share with their students. Whether it's helping to prepare your home and family, or supporting and addressing any questions or concerns that come up, Katrina will be with you every step of the way!
Earn extra monthly income.
Share your home and community with newcomers.
Grow culturally and make life-long friendships.
What Distinguishes our HomeStay Services?
As a HomeStay Host, you will:
Receive ongoing support from Welcome HomeStay's Host Representative.
Security and confidence of dealing with a company that has been in business for 21 years.
Become part of a community network dedicated to ensuring the smooth transition of relocating individuals in new communities.
For a free consultation, please fill out the form below: