Finding the Right Rental – How an Employee Relocation Professional Can Help Assignees Find the Perfect New Home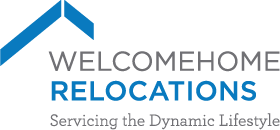 Finding a new place to rent isn't easy, it's especially tough when you're looking for a new home due to an employee relocation. Without the right supports in place, you and your family could be doing a lot of guesswork. Are you getting good value for your money? How's your neighbourhood? Are you close to parks, schools, and shopping? Finding the right home to rent as part of an employee relocation takes a lot of careful planning and partnering with an experienced relocation expert is the best way to succeed in this journey.
Ideally, a relocation plan will include at least one visit to an employee's new city, but this may not be possible due to time or budget. While it's not ideal, it's not impossible to find a decent rental in a new city without physically seeing it in person. It will require a high level of trust with the rental agent and a combination of high-resolution photos and live video.
An experienced relocation professional will have a strong understanding of the new location's rental market and they will combine this knowledge with the employee's expectations. Not only will they have a strong understanding of the local rent prices, but they will also be experts on the various nuances of the market's rental contracts and application processes. Local amenities may vary greatly depending on the assignee's location, the goal of every relocation is to find a rental that's similar to the employee's previous accommodations and lifestyle. Time is your best friend when moving to a new city for work, but it's pointless to start the process until you have a firm move date.
Transportation is another essential element that must be considered as part of an employee relocation plan. The Internet is great at providing general information such as overall distance, but factors such as rush hour traffic can really have an impact on an employee's day-to-day life and productivity. Over the years our team of relocation consultants have worked with employees to design transportation plans for cars, public transit, walking and biking. Both long-term and short-term leases can be explored in order to find the right fit. An experienced relocation expert will work with you to design a plan suited for your new city and transportation preferences.
Throughout the years we've helped a wide range of companies relocate employees throughout Canada and internationally. During this time, we've been fortunate to create trusted relationships with rental agents around the world, we leverage these connections to locate affordable rentals that suits the lifestyles and needs of our clients.
Every relocating employee and their family with have their own set of unique needs and it's important to find a rental apartment or house that works. Communication is a key factor, and a relocation professional will have a strong understanding of an assignee and family's needs and wants. Maybe a large kitchen is more important than a big backyard? Perhaps renting a home near a gym is important? The small details can be the difference between a successful work assignment or a failed one.
Rental agents will require various documents both before and after the rental application process. Having documents ready in advance can make the rental hunt run smoother and can provide an advantage over other people trying to rent a unit in a competitive real estate market. It's also worthwhile to ask the right questions during the rental search. Details such as the building's age, the number of units in the building, the average cost of utilities are all very important to know. Larger property management companies will often have online reviews.
The right attitude will make the rental search much easier. Trusting an experienced relocation professional will provide you with realistic expectations throughout the process. Many assignees opt to rent on a short-term lease, giving them the ability to search for a more permanent home once they established roots in their new city.
Staying calm during an employee rental search is a key to being successful. Finding a rental apartment or house in a far-away city can seem daunting, but it's very manageable, especially with the support of an employee relocation expert. With the right combination of research, work and luck you'll end up with a rental that you're excited to call home. Regardless of the distance, the right rental is waiting for you, it's just a question of when you'll find it.