The top 10 cities are as follows:
Melbourne.
Vienna.
Vancouver.
Toronto.
Calgary (tied).
Adelaide​ (tied).
Sydney​.
Helsinki.
Perth.
Auckland.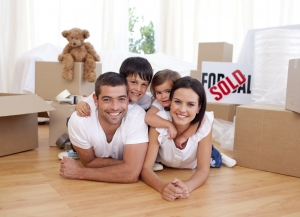 The magazine ranks cities based on the following categories: stability, health care, culture and environment, education, and infrastructure. Features of each city are assessed to determine which cities around the world provide the best and worst living conditions. The Economist's annual ranking placed three Canadian cities in their top 10. Vancouver, Toronto and Calgary are ranked third, fourth and fifth (tied with Adelaide, Australia), respectively. It is evident that the quality of living in these cities affects decisions about relocating to these locations. As a Canadian Destination Service Provider that provides employee relocation services we can attest that these three locations are popular cities for employee relocations.

If you are relocating to Vancouver here's what you can expect.
Vancouver is consistently rated as one of the top cities in the world to live. Vancouver is known for its scenic views, mild climate, and friendly people. The combination of economic opportunity and the beautiful, natural environment is what attracts people from around the world to relocate to Vancouver. As a result, Vancouver is one of the most ethnically and linguistically diverse cities in Canada with 52% of the population speaking a first language other than English.

If you are relocating to Toronto here's what you can expect.
Toronto is Canada's largest city, the fourth largest in North America, and home to a diverse population of about 2.8 million people. It's a global centre for business, finance, arts and culture and is consistently ranked one of the world's most livable cities. Toronto's unmatched diversity shines through in its countless arts and entertainment opportunities. As the nation's cultural heartland, Toronto hosts international audiences at a wide variety of arts and sporting events in world class facilities.

If you are relocating to Calgary here's what you can expect.
Calgary is the largest city in the province of Alberta which is located in Western Canada. It is nestled in the Foothills of Canada's Rocky Mountains and has many beautiful parks and rivers. The city is known for its friendly western hospitality and is a culturally diverse and thriving metropolis. The climate in Alberta allows residents to enjoy the benefits of warm summers and colder winters. Calgary also prides itself as being a culturally diverse and vibrant city, with numerous festivals and events offered year-round. The city is most well-known for the 10-day outdoor festival called the Calgary Stampede. The Stampede takes place in July and attracts tourists from around the world.

If you could relocate to anywhere in the world, where would you move?

Let us know if we can assist you with your move by contacting us here!