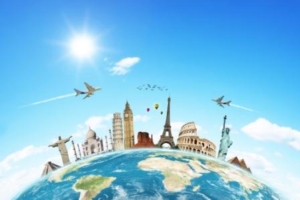 Deciding to relocate for an employment opportunity can be both an exciting and daunting task. Our goal at Welcomehome Relocations is to help you and your employees through every step of this process. Our team of experienced Relocation Specialists have worked hard over the years to become the leading provider of destination services in Canada.
Technology has opened the door to some exciting international business opportunities and more and more workers are open to the idea of relocating for their careers. Canadian companies often feel overwhelmed by the prospect of designing a relocation package that suits the unique needs of their employees at an affordable price. An employee relocation is one of the biggest human resource expenses a company will undertake, and a failed assignment is something that any company will want to avoid. An experienced Relocation Specialist will partner with the business and employee throughout the entire relocation process. These specialists have the experience, connections and a thorough knowledge of the area to make the assignment successful, assisting companies in saving money.
There are so many moving parts to a successful employee relocation and no two assignments are the same. A recent graduate may only require minimal investment, while a more senior employee may require a more comprehensive package. A typical relocation package will include the following elements:
Reimbursement of any costs associated with the employee move
Real estate closing fees
Costs related to the opening or closing of utilities or any other household services
Funds to move or acquire a new vehicle
Any fees resulting from the cancellation of contracts such as childcare, gym membership, mobile phone service, and Internet
The costs of an employee relocation can add up quickly but covering expenses with a comprehensive package is a great way to show employees that the employer and business as a whole care about their needs and want to be a partner in their future success. An experienced Relocation Specialist will break down the various elements in a relocation plan, helping companies understand all the pieces and the associated costs. We'll avoid any confusion by outlining the various terms of the relocation with the assignee. This helps to eliminate any misunderstandings. It can be very frustrating if an employee finds out the plan is different than originally expected, which can eventually contribute to a failed assignment. Our range of Destination Services, from area orientations, rental searches, settling-in assistance packages, departure packages, and our Virtual Destination Services will ensure that employees feel prepared for the relocation experience, and are comfortable in their new destination once the move takes place.
Employers already have a lot of responsibility on their plates. Partnering with a destination service provider can save an employer time, energy, and money. Our goal is to create a partnership with our clients that allows for stress-free employee relocations, regardless of the end destination.
Strong communication is another important factor in ensuring a successful employee relocation. Employees will want to know various details. These details can range from wanting to know what expenses are covered during the relocation to breaking down their work schedule in the weeks prior to the move. Having transparent and quick communication is a key element that will make an employee and their family feel comfortable throughout the process. Our team of destination service professionals will work with both the company and employees to ensure everyone is on the same page.
A successful employee relocation happens when all the worker's personal and professional needs are addressed. Every day our team helps relocating employees and their families through the various challenges that appear during the relocation process. We're eager to help and be a trusted resource. We'll design a plan that's customized based on the needs of your employees. It's important that we take the time and ask the right questions to properly establish realistic goals and budgets. We handle everything from finding the perfect neighbourhood, locating schools, and other important details. More than anything, we're here to make relocating employees feel comfortable and positive during the relocation process.
Throughout our history, we've helped countless employers successfully relocate their staff around the world. Getting help with destination services with an experienced Relocation Specialist is the best way to ensure a smooth and cost-effective assignment. Learn more about how we can help your company today!
Check out our Testimonials page to read some of the feedback our clients and transferees have provided about our services: Testimonials